(Pre-Order) Radical Abundance Devotional: More than all We can Ask or Imagine (Anthology Author)
$

16.95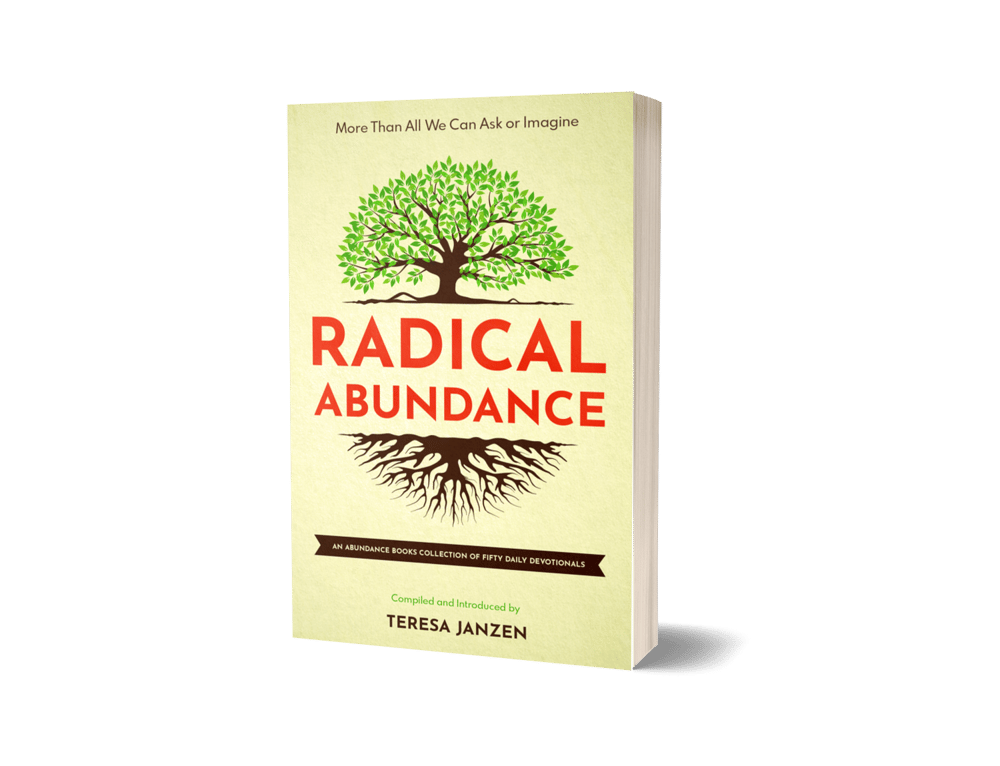 A collection of fifty devotionals from thirty-three authors inspired by themes found in Ephesians 3:20-21.
Are you stuck in a rut or experiencing a glass-half-full season of life? God has a radical abundance of love, grace, provision, and faithfulness guaranteed to fill your cup and pull you out of that rut. In these pages you will find hope, strength, and encouragement for your journey as thirty authors share their stories of God's radical abundance amidst the challenges of life.
Shop TJMLLC FAQs
*Please allow 1-3 business days for processing and 5-7 business days for shipping. We will update you with tracking and shipping details once your order is processed.
*Bulk and custom orders are available via the TJMLLC SHOP CUSTOM - Order & Deposit product order option. A deposit is charged; after which an invoice will be submitted upon finalized order
*Priority and Priority overnight shipping is also available via Custom Order and at an additional Shipping Fee charge.
*Please reference https://shop.tanyajmiller.com/faqs for complete terms and conditions.